Lifestyle
All you need to know about the Edinburgh Festival Fringe
If you've just moved to Edinburgh you might have heard a little bit about the Festival Fringe - but what is it? Here's everything you need to know about the city's most famous event.
What is the Edinburgh Festival Fringe?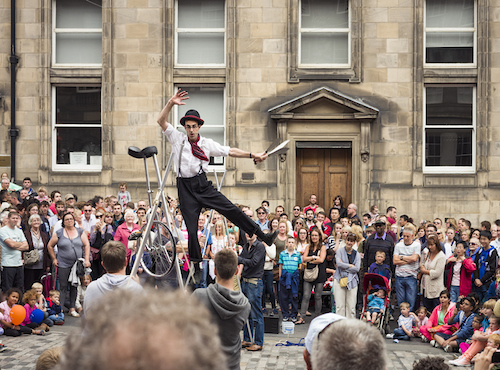 The Edinburgh Festival Fringe or 'The Fringe', is the largest performing arts festival in the world, taking place over three weeks in August every year. For these three weeks the city is taken over by street performers, parties, live music and tons of events at various venues across the Scottish capital. Thousands of people from around the world flock to Edinburgh to get involved, but you're already here - so you simply have to check it out!
When does it take place this year?
This year's edition of The Fringe is set to take place from 6th August - 30th August. The date in which lockdown restrictions are lifted in Scotland is the 9th August if everything goes to plan, so at the moment the festival looks set to go ahead.
What can you see and do?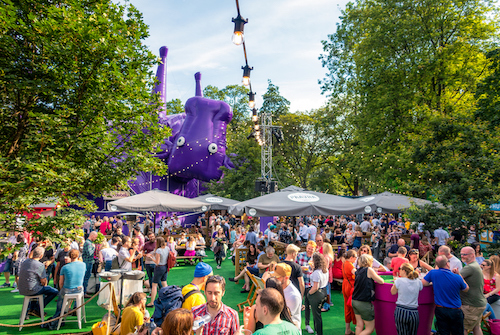 You won't be short on things to see and do at The Fringe. You'll be able to see household names in their field, as well as up and coming stars trying to build a following. Events on offer include comedy, theatre, dance, circus, musicals, spoken word and lots more. What's more, it's on pretty much all day and into the night so you can always come in and out of events which helps with the laid back atmosphere and cheery buzz.
Whilst you're here there will be ample opportunity to sit down with a drink and a bite to eat and watch the world (and performers!) go by too.
In addition to the in-person events, there are also a range of online events that you can watch on-demand or at scheduled times. 
How can you buy tickets?
Tickets are available via the official website or the app. You can take a look here at all the shows that you can buy tickets for. Ticket prices can range from completely free up to around £40. The average price for a show or event is around £10 - £15. You can also buy tickets over the phone if you prefer by calling 0131 226 0000 between Monday to Friday 10:00 - 18:00.
How are the organisers making The Fringe covid-safe?
The festival will adhere to government covid guidelines and restrictions. A lot of events will happen in special open-air venues to help to provide extra ventilation and indoor venues will enforce social-distancing by limiting the amount of tickets available for shows. The Royal-Mile will see an array of street performers and open-air auditoriums with a limit on audience numbers and one-way routes in place.
Check out The Fringe from 06th August - 30th August! 
Topics