Accommodation
Banned items in your hall
For the safety and security of all residents, the following items are not allowed in your hall. Please read thoroughly to ensure that you do not bring any of the following – or you risk confiscation and/or disciplinary action!!
The following items should not be brought into halls:
Pets (including live food for pets e.g. insects for reptiles)

Mini fridges, freezers, coolers
Electrical fairy lights (battery-powered ones are fine)
Heating appliances (portable heaters, gas/oil burners or other fuel-burning devices)
Cooking appliances in your bedroom
Candles and incense sticks (including fragrance burners and shish pipes)
Electric blankets
Washing machines, tumble driers and dishwashers
Any additional furniture
Any illegal drugs/substances including legal highs and nitrous oxide
Any explosive materials (including fireworks)
Firearms including air pistols
Any item that has been made or adapted to cause injury
Darts and dartboards
Chip Pans
Deep Fat Fryers
Grills
Clip-on desk lights
Any open flame device
Socket cube adapters
Inside BBQ trays
Irons
Any personal electrical equipment not complying with the safety standards
Bicycles and cars
Bicycles are allowed on campus but are not allowed inside your hall. Please use a bike shed.
No vehicle (e.g car, lorry, caravan, motorbike, boat or similar item) is permitted to stay overnight on campus with express written permission from Safeguarding (contact carparking@hw.ac.uk).
There are some exceptions...
Rice cookers
You can bring appliances such as a rice cooker, coffee machine or toastie maker to use in the kitchen, but only if they conform to the appropriate British Standard and have been purchased in the EU. These are not to be used in the bedrooms, and if cooking appliances are found in your bedroom they will be confiscated.
Medically required fridges
If you need to store refrigerated medicines in your room, you must contact the Wellbeing team and provide supporting medical evidence prior to arrival to campus.
You can contact the Wellbeing team on studentwellbeing@hw.ac.uk and disability@hw.ac.uk.

PAT testing
If you have an electrical item over 12 months old or bought outside of the UK or EU, the item will need to be PAT tested before use. PAT testing will be available on campus at the start of semester. This will be advertised on social media (@HWUReslife) in advance.
Confiscation of unsafe electrical items
If our staff notice that you have an electrical item without the correct CE safety mark, we will remove it immediately. We will leave a notice to contact the Residence Life team. The item will be stored until you move out when you will need to collect it within 14 days. We will dispose of any items left behind after 14 days.
Correct CE marks: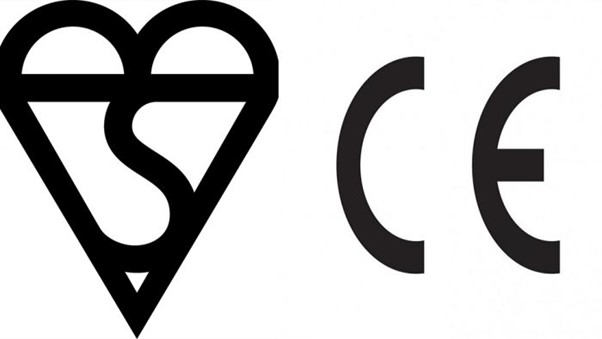 Topics