Lifestyle
Black History Month Reading List
This October is Black History Month. Black History is currently neglected in the British educational curriculum, so use this month to pick up a good book, or dust off your kindle, and learn about Black History, in the UK or worldwide.
Here are a few recommendations: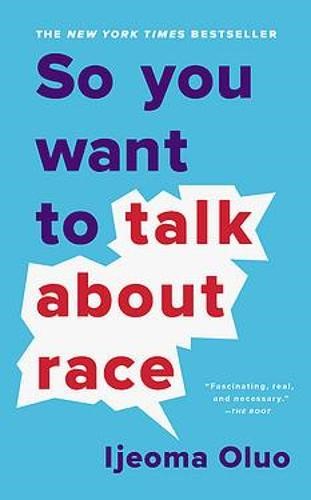 So You Want to Talk About Race
Ijeoma Oluo
So You Want to Talk About Race,
editor-at-large of The Establishment Ijeoma Oluo offers a contemporary, accessible take on the racial landscape in America, addressing head-on such issues as privilege, police brutality, intersectionality, micro-aggressions, the Black Lives Matter movement, and the "N" word. Perfectly positioned to bridge the gap between people of color and white Americans struggling with race complexities, Oluo answers the questions readers don't dare ask, and explains the concepts that continue to elude everyday Americans.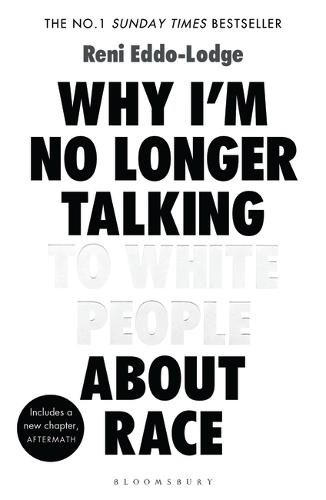 Why I'm No Longer Talking to White People About Race

Reni Eddo-Lodge
Exploring issues from eradicated black history to the political purpose of white dominance, whitewashed feminism to the inextricable link between class and race, Reni Eddo-Lodge offers a timely and essential new framework for how to see, acknowledge and counter racism.
It is a searing, illuminating, absolutely necessary exploration of what it is to be a person of colour in Britain today.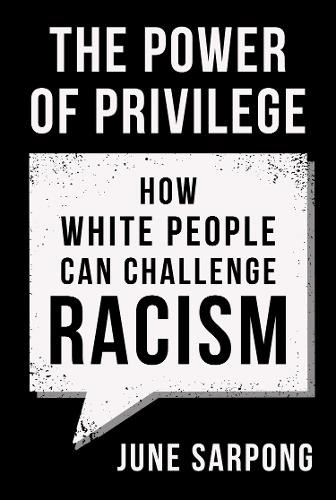 The Power of Privilege: How White People Can Challenge Racism
June Sarpong
In The Power of Privilege, June will empower those fortunate enough not to be 'otherised' by mainstream Western society to become effective allies against racism, both by understanding the roots of their privilege and the systemic societal inequities that perpetuates it. The Power of Privilege offers practical steps and action-driven solutions so that those who have been afforded privilege can begin undoing the limiting beliefs held by society, and help build a fairer future for all.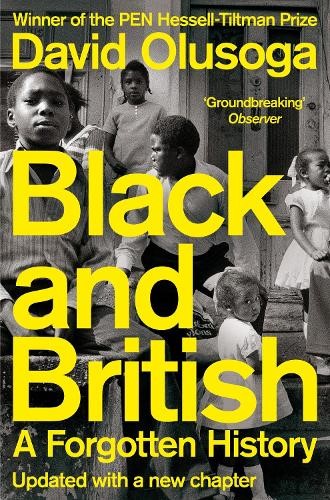 Black and British: A Forgotten History
David Olusaga
Drawing on new genealogical research, original records, and expert testimony, Black and British reaches back to Roman Britain, the medieval imagination, Elizabethan 'blackamoors' and the global slave-trading empire. It shows that the great industrial boom of the nineteenth century was built on American slavery, and that black Britons fought at Trafalgar and in the trenches of both World Wars. Black British history is woven into the cultural and economic histories of the nation. It is not a singular history, but one that belongs to us all.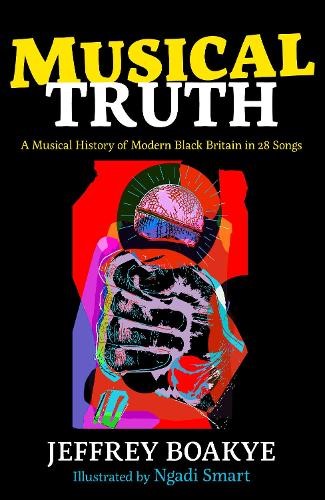 Musical Truth: A Musical History of Modern Black Britain in 28 Songs
Jeffrey Boakye (author), Ngadi Smart (illustrator)

Music can carry the stories of history like a message in a bottle. Lord Kitchener, Neneh Cherry, Smiley Culture, Stormzy ...
Groundbreaking musicians whose songs have changed the world. But how? This exhilarating playlist tracks some of the key shifts in modern British history, and explores the emotional impact of 28 songs and the artists who performed them. This book redefines British history, the Empire and postcolonialism, and will invite you to think again about the narratives and key moments in history that you have been taught up to now.
Thrilling, urgent, entertaining and thought-provoking, this beautifully illustrated companion to modern black music is a revelation and a delight.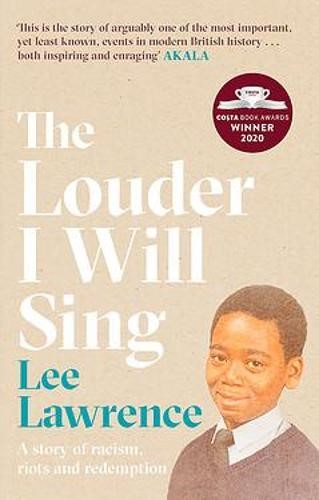 The Louder I Will Sing: A story of racism, riots and redemptio
Lee Lawrence

The Louder I Will Sing is a powerful, compelling and uplifting memoir about growing up in modern Britain as a young Black man. It's a story both of people and politics, of the underlying racism beneath many of our most important institutions, but also the positive power that hope, faith and love can bring in response.
Sources of photo's and synopsis: Waterstones : https://www.waterstones.com/black-history-month