Local
Edinburgh City Guide: Museums
Why not capture some of Edinburgh's steep history with a visit to a museum during your time here?
The Scottish capital is brimming with culture and there's something for everyone in the city. Take a look below at some of the best museums that Edinburgh has to offer...
National Museum of Scotland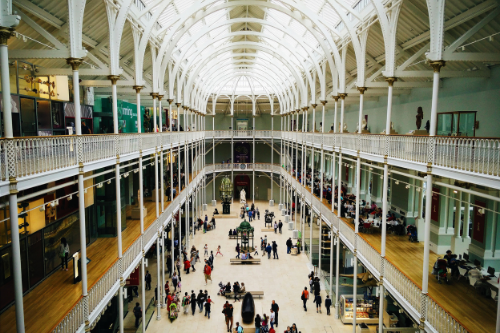 The biggest museum in the city is the National Museum of Scotland. Explore a wide array of creatures from around the globe in Animal World (including a T-rex skeleton!), travel back through Scottish history from prehistoric times to present day in the Scottish galleries and take in a charming mini-gallery made entirely from lego! Admission is free, making this a perfect cost-friendly option for a day out with friends or family.
Admission: Free, but you must book a time slot in advance
Opening hours: 10:00-16:30 every day
Museum of Childhood
Take a drip down memory lane with the Museum of Childhood. Opening way back in 1955, the museum was the first in the world to be dedicated to the history of childhood memorabilia. Here you'll find anything from model train sets, retro toys, teddies and dolls whilst there are also interactive exhibits and dress-up areas available too. The museum is popular with kids and adults alike, with over 200,000 visitors per year releasing their inner-child.
Admission: Free
Opening hours: * Temporarily closed*, usual hours below
Mon, Thurs, Fri and Sat - 10:00-17:00
Sun: 12:00-17:00
Tues and Weds: Closed
Museum of Edinburgh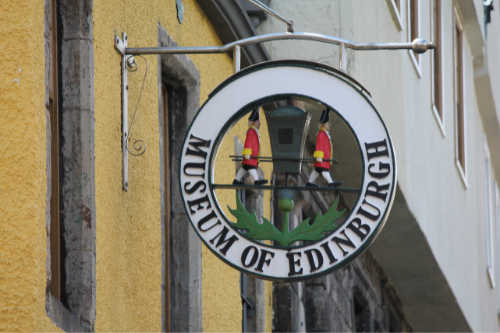 When you live in Edinburgh you are surrounded by history and culture, so why not take a day out to learn about everything there is to know about this amazing city? The Museum of Edinburgh is located on Royal Mile and houses a variety of beautiful historic objects and works of art in and amongst its many 16th century buildings. You'll also learn of fascinating tales of people who hailed from Auld Reekie.
Admission: Free
Opening hours: * Temporarily closed*, usual hours below
Mon, Thurs, Fri and Sat - 10:00-17:00
Sun: 12:00-17:00
Tues and Weds: Closed
The People's Story Museum
There have been countless important figures in the history of Edinburgh, but what about the common person? The People's Story includes written and oral recounts of the working class people from as far back as the 18th century so that you can catch a glimpse of what it was like living in Edinburgh in the olden days. You'll be able to get an insight into the work, leisure and everyday life of the people that were walking the same streets as you a number of years ago, and you might be surprised at some of the stories!
Admission: Free
Opening hours: *Temporarily closed*, usual hours below
10:00-17:00 every day
Edinburgh Castle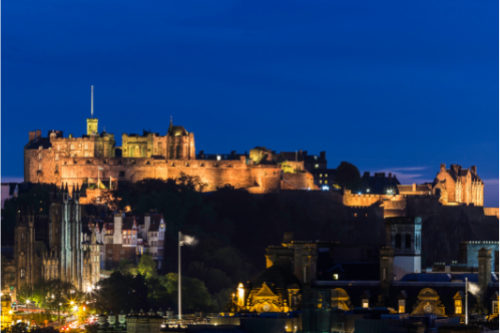 Okay, this isn't strictly a museum but there's plenty to see at Edinburgh Castle - including a museum inside the grounds! You'll be able to see the impressive fortress sat upon its rock as you meander through the Old Town's shops and pubs.
The castle has been there for over 1000 years and has seen lots of action, having been used as a royal residence, fortress and even a prison. Inside, you can visit the Royal Palace, the Stone of Destiny and the National War Museum. You definitely have to visit the castle at least once!
Admission: £15.50 and you must book ahead online
Opening hours: 09:30-18:00 every day
Take in Edinburgh's culture at one of these museums today!
Topics