Campus
Get to know: Edinburgh Campus
With Edinburgh Campus being so big, it can be difficult to know where to go for what. We've collated some frequently asked questions to help you out and get familiar with your new campus...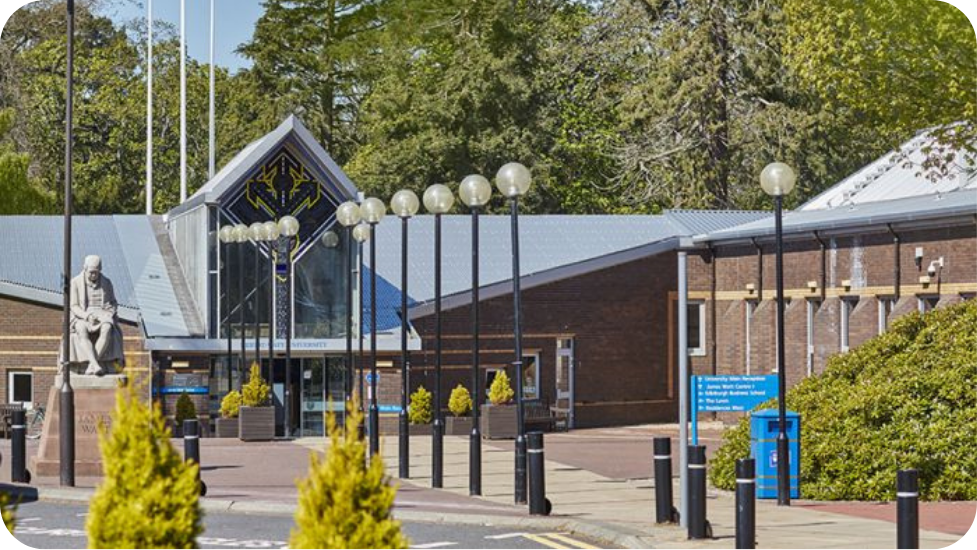 Where can I study?
Edinburgh campus has over 700 individual and group study spaces across 2 learning commons. For the current opening hours, please check the student portal.
Can I get cash out?
For those takeaways and taxis! Find the free machines in the Hugh Nisbet Building (next to the shop) in the Student Union Building. Just follow the 'cash machine' icons if you're not sure.
Where can I pick up a snack?
Open till 10pm during the week, the Student Shop (located on the ground floor of the Hugh Nisbet Building) sells a range of snacks and stationery as well as groceries. Perfect for anybody living in self-catered accommodation if you've run out of milk!
I'm hungry, where can I go?
If you can't be bothered cooking or want a hearty lunch between lectures, the University eating outlets offer a range of meals, from salads and hot dishes to a choice of international cuisine, you can also visit Student Union for more choices of meals.
Coming soon! Weekend pizza and chips delivered straight to your hall entrance from University Catering! More details to be announced soon on Wattliving.co.uk
I need a coffee fix
No problem! We have a fair amount of coffee shops- give Costa and Starbucks in the Hugh Nisbet Building, Liberty's in the Student Union and Dewey's in Postgraduate Centre building a go and pick your fave.
Is there parking?
Parking on campus is very, very limited and as a student living on campus, you are not allowed to bring your vehicle to campus. For more info on parking, please contact carparking@hw.ac.uk.
How can I get around?
If you cycle, there are plenty of places to leave your bike (and some showers if it's a particularly hot day!) Otherwise, the campus has regular buses into town.
Heriot-Watt University is also lucky to have a couple of Just Eat bike docking places where you can borrow bikes when you need them. Check out their page for more info.
Good to know: The Union canal runs from the centre of the city all the way past Heriot-Watt which means you don't have to cycle on the busy roads to get here.
Who can I go to for help?
Whatever the problem- worried about money, struggling with your studies or finding it difficult to integrate, the Wellbeing team is here to support you. You can also speak to the Residence Life team (Residence Life Hub - Christina Miller West building) and the Advice Hub (Hugh Nisbet building) who will assist and support you throughout your residency.
Did you know? We have a hairdresser on campus too! Based next to the Student Shop, it's ideal for a quick chop between lectures.
Topics