Campus
Get to know: Scottish Borders

Finding your way around a new environment can be tricky. To help you get familiar with the campus, we've put everything you might be wondering in one place...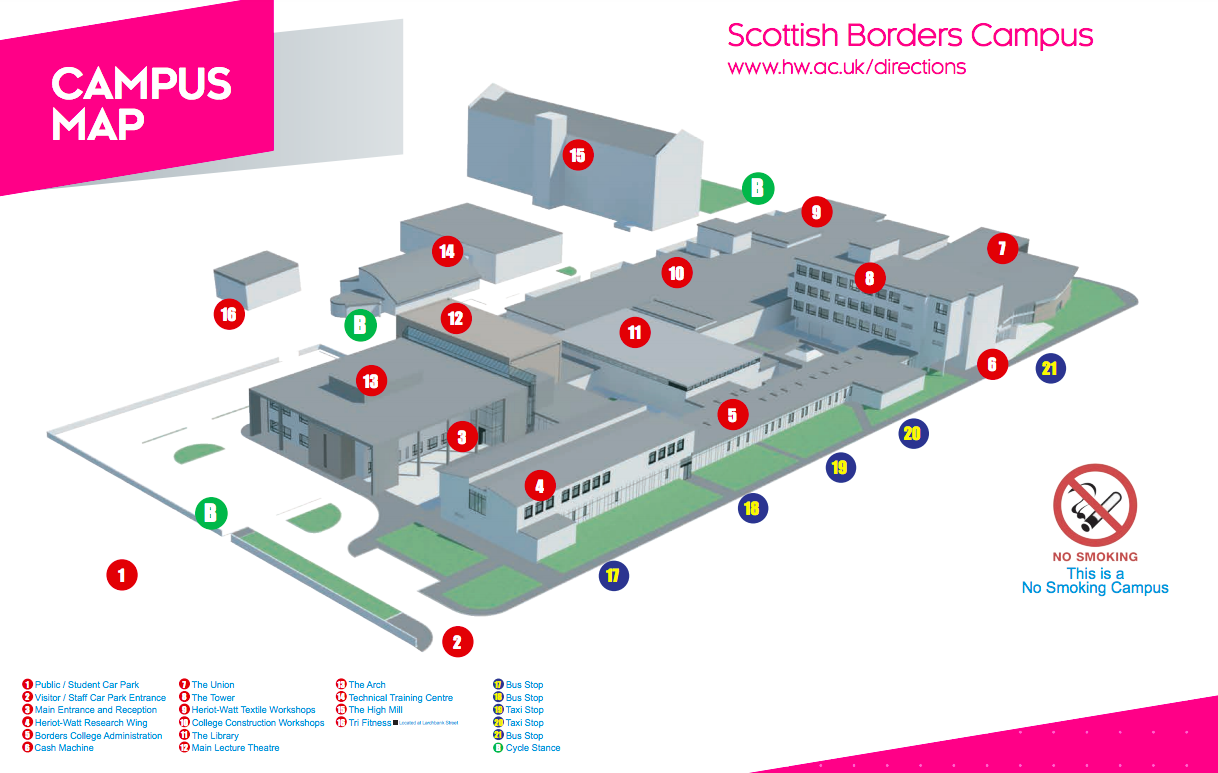 Where can I study?
The library is on-campus and open for 66 hours each week during semester time, you'll have your pick of 94 individual and group study spaces so plenty of space to study!

Can I get cash out?
Right by the bus stop, you'll find a cash machine for all those taxis and takeaways.

I'm hungry, where can I go?
You'll find all catering options at The Union, which offers everything from healthy salads to a range of hot main meals. 

I need a coffee fix!
No problem! The cafeteria is a bright and airy space ideal for catching up with friends over a coffee in between lectures.

How can I get around?
The Campus Shuttle Bus! Free to use and runs to and from the Edinburgh campus in the morning and late afternoon. Make sure you book to get priority and check times before travelling as they may not match your timetable.
Where's the SU?
Found behind The Tower building, your SU is the place to get involved! Whether it's running events, counselling, campaigning or sound engineering. The list is endless!
Where can I go for support?
The Student Union Advice and Support Centre provides support on all aspects of student life, including financial advice, counselling and advocacy throughout academic, disciplinary and financial issues

Topics