Accommodation
Halls cleaning guidance
Keeping your residences clean is super important for the safety of everybody.
Please take a look at the guidance we have put together for keeping your kitchen and bathroom clean: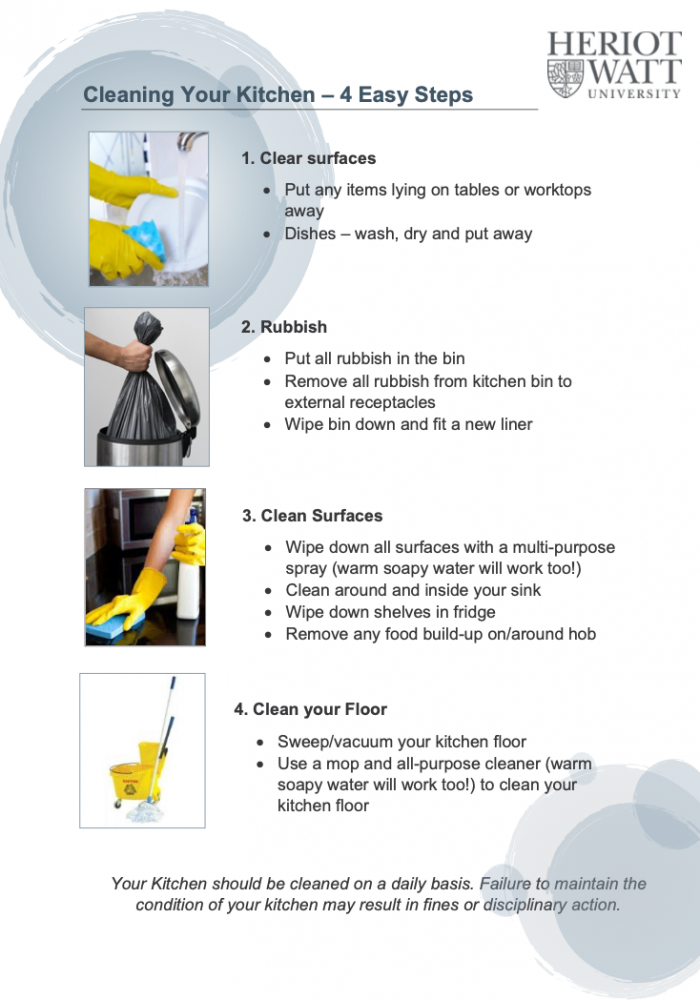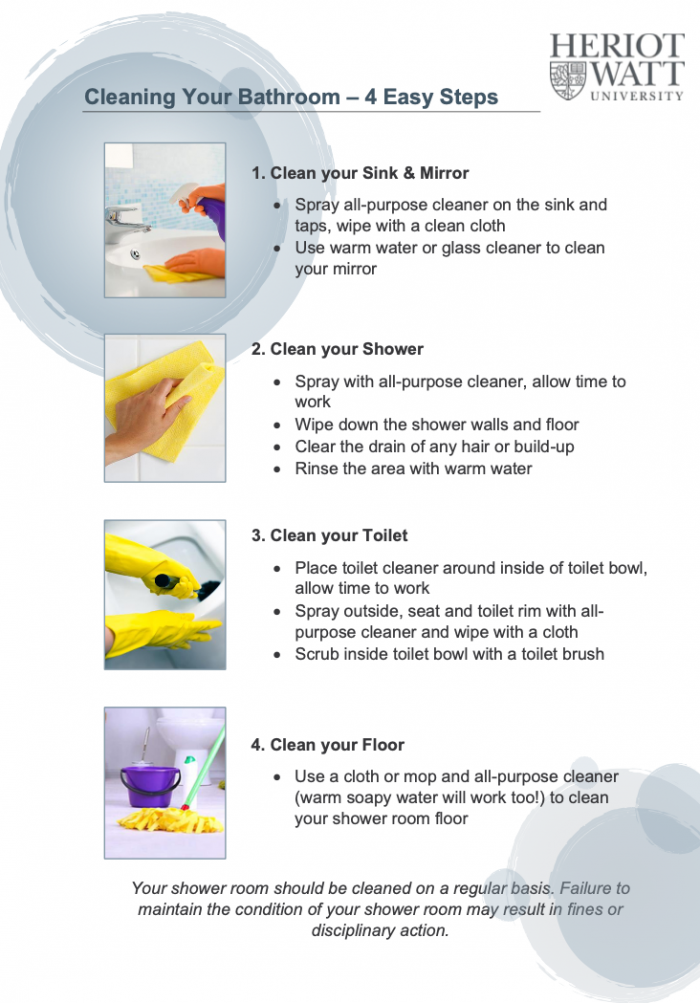 You will be provided with kitchen and bedroom cleaning products when you arrive so make sure to use them! Your kitchen will also be given an assisted cleaned regularly by the lovely cleaning team! 
Please note that the kitchen must be empty before a member of staff can enter to clean.
Topics