Sport
Josh's 5 ways to get fit on campus
If you haven't explored the sports facilities at Heriot-Watt, you're seriously missing out!

I love to stay fit and that's what makes our campus so perfect for me. Here are my suggestions of places to go, and things to do on campus if you're wanting to get active:
1. Take a stroll, run or cycle down the beautiful Union Canal
The Union Canal is a beautiful scenic towpath, running beyond campus directly into the centre of Edinburgh itself. It's roughly 7 miles from Heriot-Watt into Edinburgh, so long enough for a cycle ride or even just a quick study break in nature! I personally use it to cycle into Edinburgh for work, shopping, and any other occasion, which saves me money on the bus/tram fare.
Top tip: I'd advise not walking home via the canal after a night out in Edinburgh - drunk people and bodies of water don't mix very well!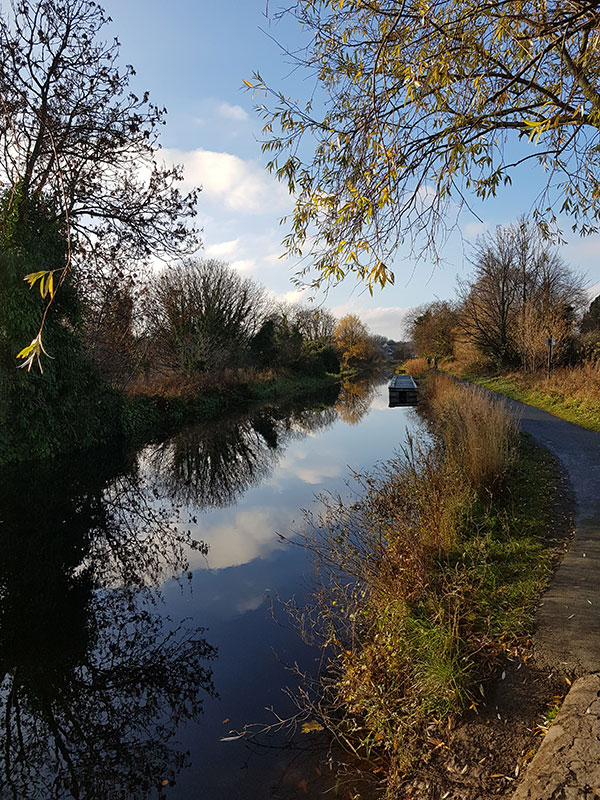 2. Use the Oriam!
The Oriam has several gyms, sports halls, squash courts, yoga studios, and a huge amount of other facilities. Get along for a club sports session, a yoga session, or even just grab some friends and book a squash/badminton court for free. Don't know where to begin? Racquet rentals are incredibly cheap at just £1 for a session, and the courts are free to book. If you've already done your workout and are wanting somewhere a bit different to study or hang out, try the café upstairs. Oh, and you might even get to see the Edinburgh City Rugby team training if you're lucky!
3. Use Strava
This is a great mobile app that tracks any physical activity such as running, biking, walking, or even ice skating if that's your thing. The app has a feature called 'segments' which are small sections of a public road which anyone can run/cycle on and record their time. Over time, thousands of Strava users race the section, and it has a leader board with the top results. So, sign up to Strava, find a segment on Campus, and see if you can top the leader board!
Fun fact: There is a 250m long-running segment on campus called 'Heriot-Watt Highway (Part 1)' right next to the bus stop at the reception. Me and my friend Eilidh both hold the record for the male and female leaderboards….but we'd love to see someone set a new record!

4. Get some friends to commit to doing something with you
Want to get fit on campus, but struggle to make it to the gym or sports centre? Ask your mates to get involved! This could be anything; playing tag on the playing fields, a press-up competition next to the beautiful loch, or even just running up and down the stairs of your accommodation a few times. Friends should provide accountability, and if they don't, then make a deal where whoever cancels a planned active time together has to buy the other friend a pizza or a pint for their efforts!
5. Turn everyday activities into fitness
Going to the gym takes a lot of effort, and sticking to a routine can be frustrating, especially if you're bad at forming good habits, therefore, turning everyday activities into healthy fitness activities can be extremely effective. If you take the bus to Tesco or Aldi for your weekly shop, try walking or cycling instead. If you're planning on going into town, maybe get off the bus a few stops earlier, and walk the rest of the way. These kinds of techniques can be used no matter what level of fitness you're currently at. Personally, I'm training for an ultra-marathon, and find running into Edinburgh and then getting the bus back a great way to get my runs in if I have a busy day - it's quick, easy, efficient, and makes you feel great!

Can't wait to see you out there on campus!
Topics