Local
LGBTQ+ Friendly Spaces in Edinburgh
Every February thousands of people celebrate the history of the queer community, here in Edinburgh, and all over the world.
Edinburgh has a thriving LGBTQ+ scene, with lively and vibrant venues dotted all over the city. In honour of this annual celebration, we've put together a list of some of the top LGBTQ+ friendly spaces in Edinburgh.
1. Planet Bar and Kitchen

Let's start with one of Edinburgh's longest-running gay bars. Planet Bar and Kitchen is a sociable and inclusive space, hosting daily entertainment. Whether that's DJ's, quizzes, Karaoke nights or even appearances from local and international drag Queens. Past line-ups at Planet Bar have included the winner and runner ups from RuPaul's Drag Race UK in 2019.
Planet Bar is also known for its support in local LGBT issues and campaigns. 
Have a look at their insta page here:
2. CC Blooms
Founded in 1994, CC Blooms is a Pink Triangle Hotspot with a stylish and classy vibe. During the day, CC Blooms is a fancy restaurant, with a huge food and drinks menu. Come night, the venue transforms into a stylish nightclub, with a dancefloor space and regular cabaret performances.
You can take a look at their insta below:
3. The Street
Another LGBTQ+ friendly space that doubles as a restaurant and a nightclub, just with a more casual atmosphere, is 'The Street'. The Street is situated on Picardy Place and it has two floors, both with heated outdoor terraces. You can find The Street Nightclub in the venue's basement, opening its doors every Friday and Saturday night. The nightspot hosts tons of live entertainment and events so it's a good idea to keep up to date with their Instagram.
If you do decide to make a trip down, make sure you get a picture in their vintage-style photo booth!
4. Paradise Palms
Now this one isn't specifically an LGBTQ+ Bar but it's still a well-loved venue within the community, so it's definitely worth a trip. Paradise Palms is an award-winning bar and diner, serving all the best veggie and vegan food alongside high-quality cocktails and spirits.
If you're on Edinburgh's Pink Triangle, then you can get to Paradise Palms in just five minutes on foot!
5. The Regent
Looking for a homely pub vibe? Head down to The Regent Pub on Montrose Terrace, just a few minutes out of the city centre. The Regent is one of Edinburgh's leading LGBTQ+ pubs, with an inclusive mixed crowd and a friendly atmosphere. The traditional-style pub is a welcoming space, with vintage and quirky decor.
The Regent Pub also hosts regular social events, so make sure you check out their Facebook page to see what's on!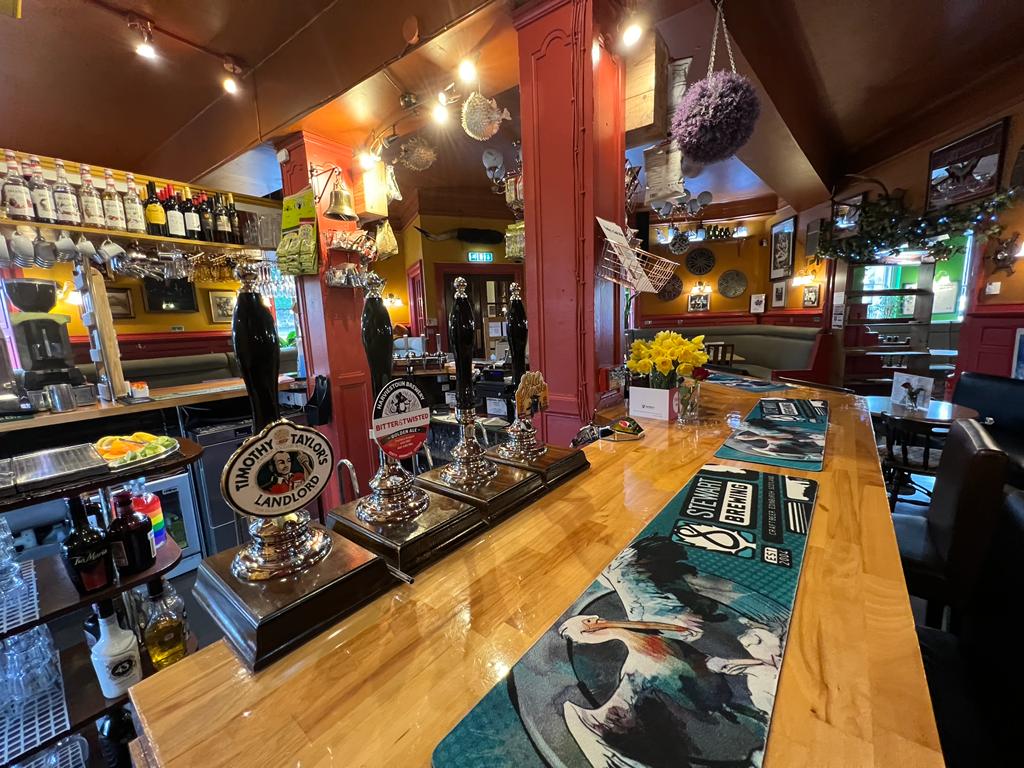 Happy LGBTQ+ History Month!
Topics