Accommodation
Meet the Res Life Team
Residence Life is all about supporting YOU whilst living in halls.
Our friendly team of Residence Life Assistants and live-in Residence Life Wardens are working hard to make sure you feel welcome and settled during your time in halls. They want to make sure all students can study, sleep, relax and enjoy life in halls!
If you've got any problems whilst staying here, they're on board to support you through it.
Without further ado, let's meet the team...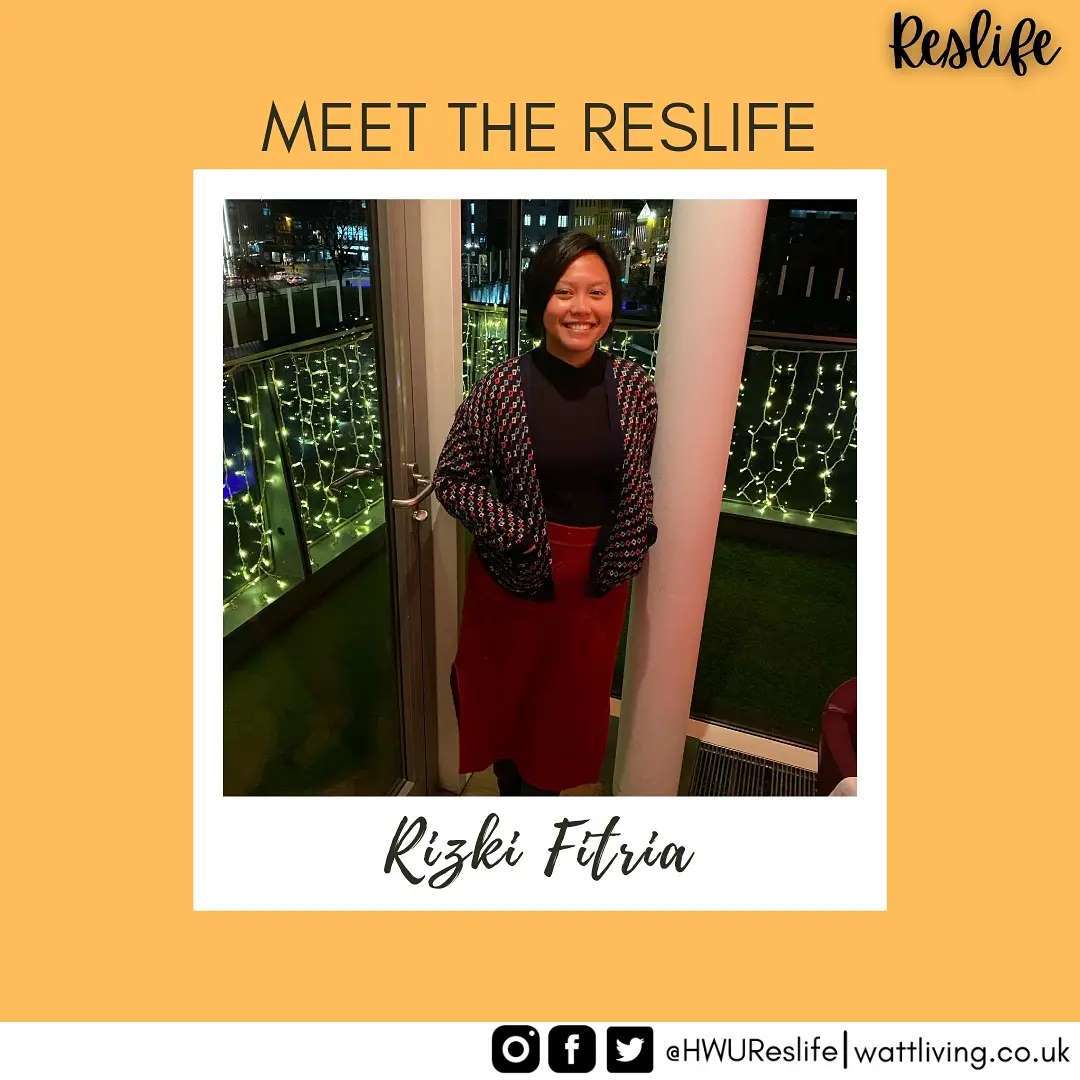 Name: Rizki Fitzia
Role: Reslife Coordinator
Tell us more:
Aside from managing the Reslife team, I am also responsible for ensuring that the Reslife Hub is all stacked up with yummy snacks and treats. So when you feel like it, pop into Reslife Hub for a chat, a coffee and a cookie (we also have tea and crisps as well)

I am a keen amateur gardener, growing anything from Tatties, Tomatoes and Neep to exotic indoor plants such Syngonium Red Arrow and Alocasia Frydek. In my previous role with Transition HW, I helped set up the HWU Allotment and Orchard, which is currently managed by the ECO Society. This is a shared space where students and staff can grow food and flowers, and to learn about the tips and challenges of growing your own food. If you are interested to join the fun, make sure you contact the ECO Society on their Instagram page.
You will see me walking around campus and during some of the exciting events Reslife is hosting this semester. So if you see me around campus, don't be shy – say hi!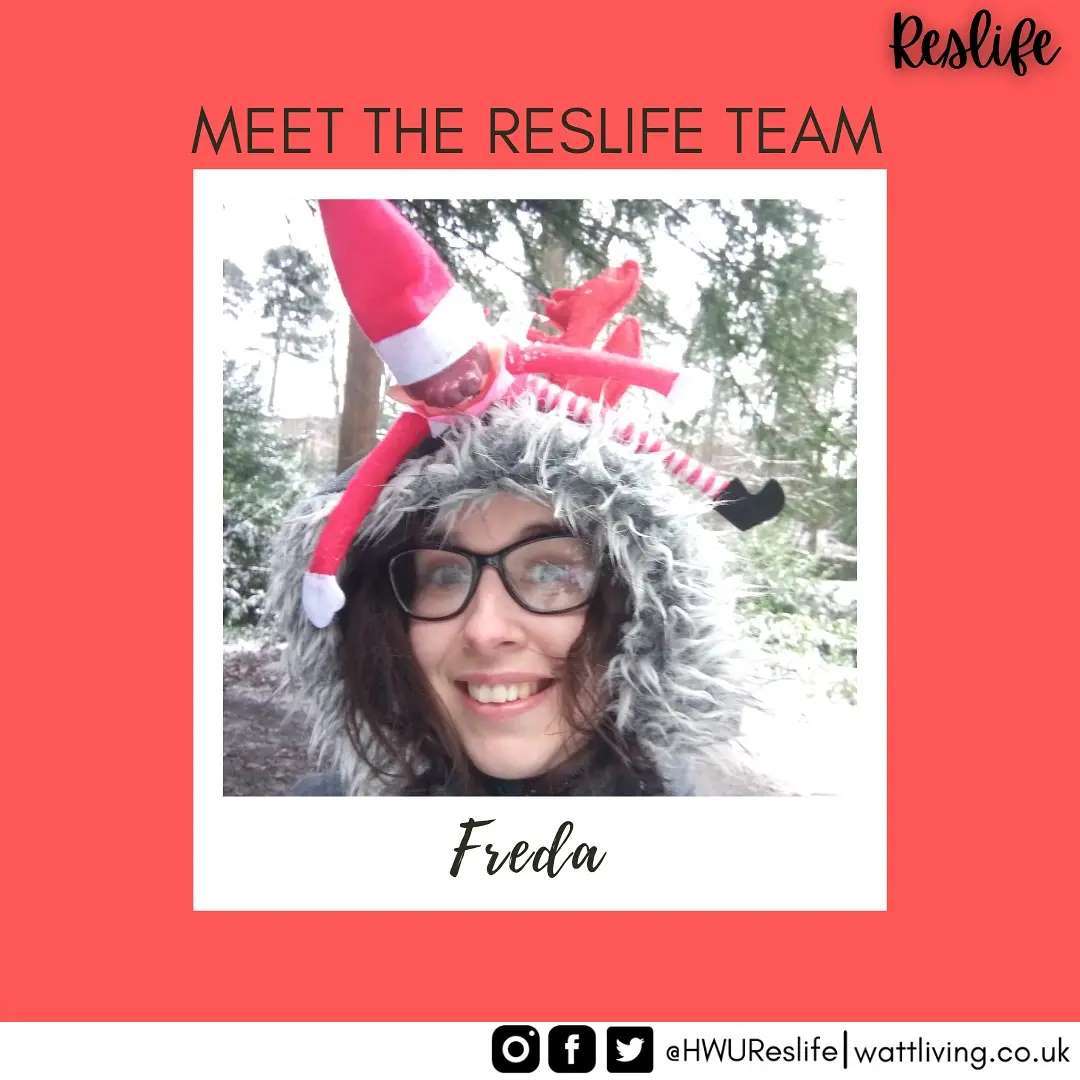 Name: Freda
Role: Reslife Assistant
Tell us more:
Hi! A very big welcome to all the new students coming to live on campus. My name is Freda and I am a Residence Life Assistant. I work during the day at the ResLife Hub and unlike the wardens, I live off-campus.
Heriot-Watt has such a beautiful campus which I love to explore on foot, so if you ever want to go for a wander just let me know! I enjoy meeting students from all around the world and chatting about everything from the weather, to travel, cultures and philosophy. I am always interested to hear new ideas and views.
I am currently teaching my children to ride ponies which is full of fun and will be welcoming a new baby in December - so if you see someone in a red jacket waddling around with a massive bump - that will be me!
Looking forward to meeting you and please do reach out if you need anything - we are here for you!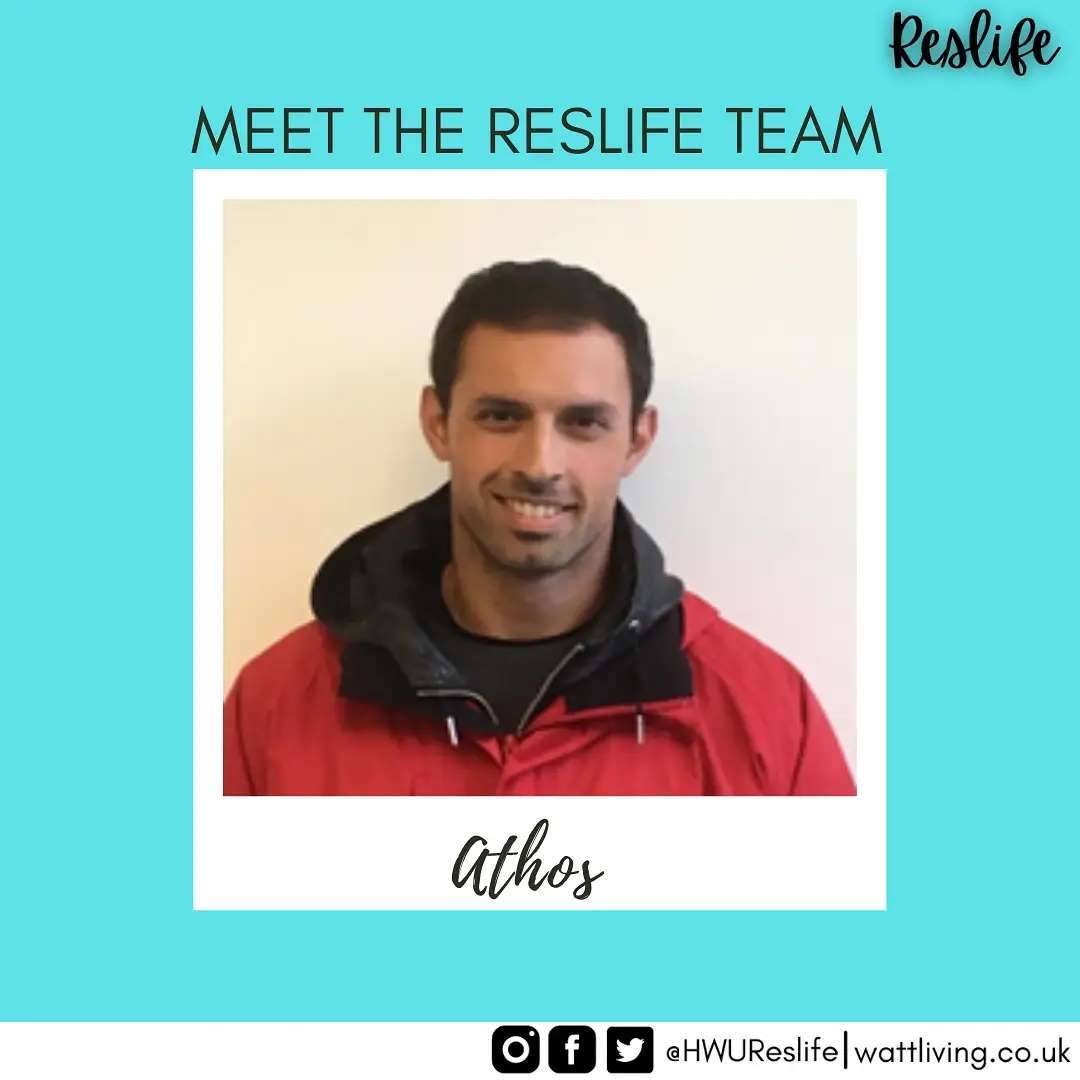 Name: Athos
Role: Reslife Warden
Tell me more:
Hello! My name is Athos and I am from Greece. I am currently towards the end of my 3rd year of my PhD in Geology and Artificial Intelligence. My main hobbies among others are playing the electric guitar, drawing and most importantly basketball. I am excited to welcome you all for the new academic year and meet you in person
The Residence Life team will do their best to accommodate you on campus and provide you with a pleasant stay. If you need help or would just like to chat, please feel free to get in touch.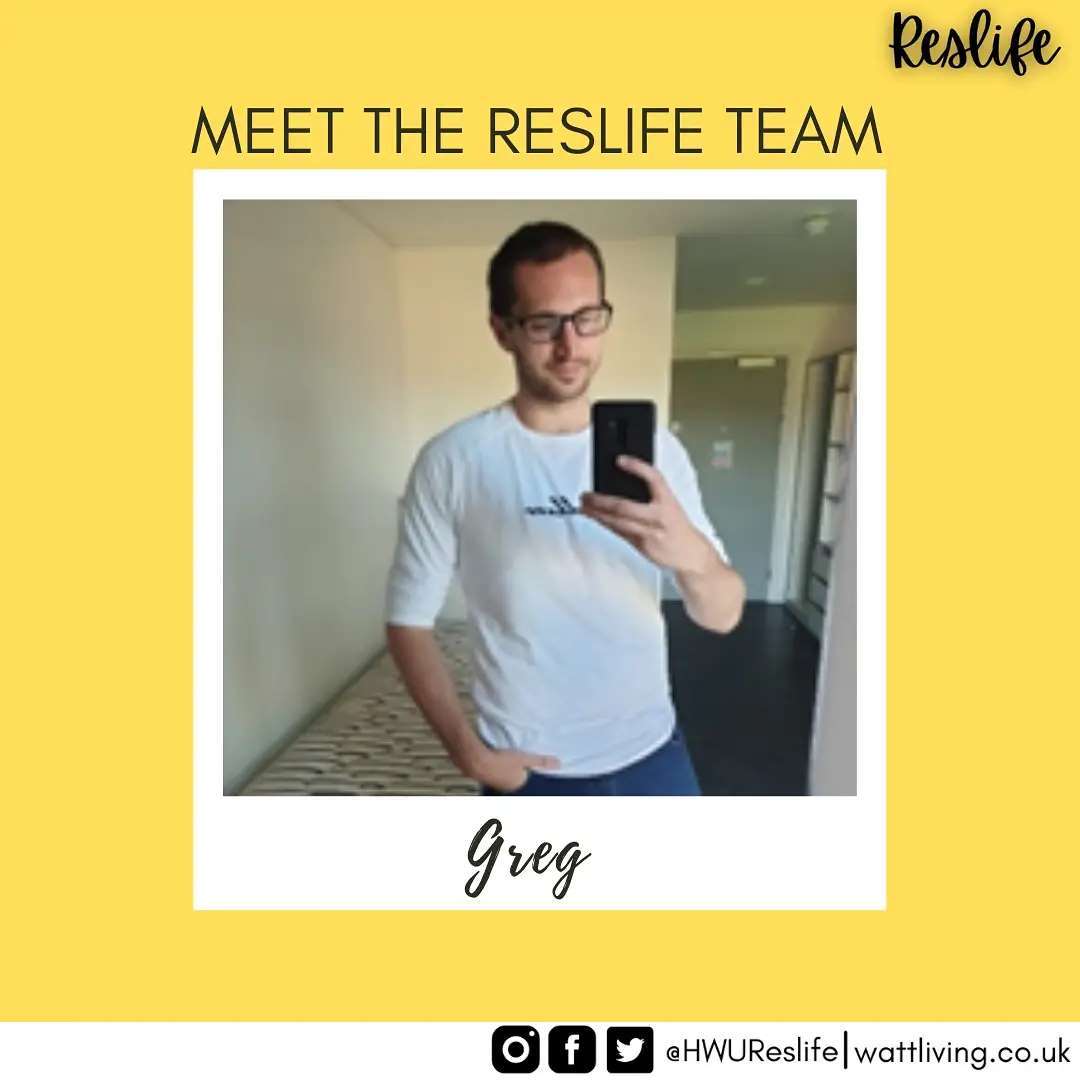 Name: Greg
Role: Reslife Assistant
Tell me more:
After completing an engineering apprenticeship and working for a few years in the industry, Greg took the bold decision to pursue a full-time Masters in engineering. Having embraced uni life and now entering his third year of study, he enjoys Taekwondo and HWRacing among other societies. Bringing enthusiasm, camaraderie and oodles of energy to the role, Greg hopes to continue creating events like campus-wide scavenger hunts as he moves from being a ResLife Warden to part-time Assistant this year.
Topics