Sport
Reasons to get involved in sport at HW
For me, sports are the second most important part of university after academics.
Before I try to convince you, let me introduce myself...
I'm a first-year student economics and business management student here at Heriot-Watt, and I'm addicted to sports. For me, it's a way to find out what I'm capable of, self-reflect, and release stress that builds up at university. As a kid, my dad would take me on (seemingly long) runs and I learned a lot from these, not least that fitness (like any other goal) must be worked for to be achieved.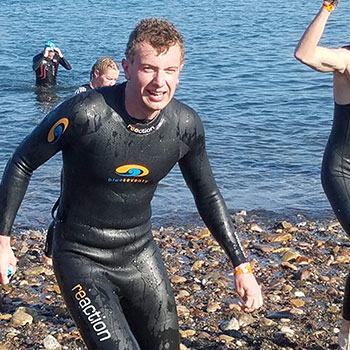 This leads me to my first point – community. I can guarantee you that joining a sports society will immediately increase the number of people you'll get to know. Some of my best friends now are people that I met during a race that helped me through a difficult mile, or people that I've been training with on a long-term goal. You WILL make friends, and sports communities are some of the strongest communities you'll ever be a part of.
Whether you're seeking to achieve a specific goal (big or small) or whether you want to just play sports casually to let off some steam – it'll definitely help your mental health. Research shows that regular exercise (giving the brain the opportunity to focus on something completely different than everyday lists of things to do) clearly reduces stress levels and improves general performance.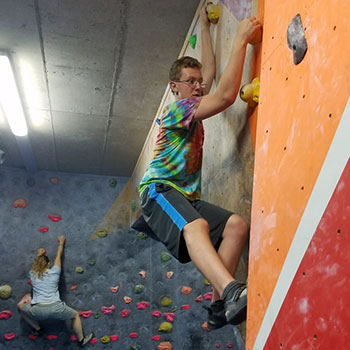 Here at Heriot-Watt, we have some of Scotland's best sporting facilities at the Oriam! So, get out there and make use of the excellent facilities available during your time here.
In December 2017, I decided I wanted a sporting challenge. In July 2018, I completed my first Ironman 70.3 Triathlon, consisting of a 1.9km swim, 90km bike, and half marathon run. It was by far the hardest thing I've ever done, but I learned a lot from the experience, had an awesome time, and its great conversation starter to make friends!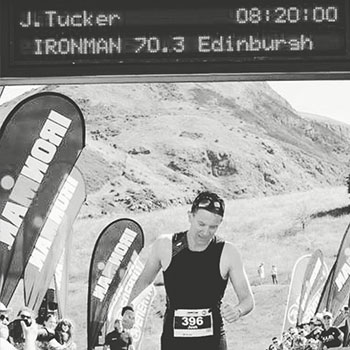 Remember, you don't have to be the best at your sport! Instead, try and be better than you were yesterday. This year I'm part of the swimming club (to work on my triathlon goals) and the rowing club, as I wanted to try something new.
Never be afraid to give something go – you might discover a new found love for a sport or even a hidden talent you didn't realise you had!
Topics