Food
Study with these healthy snacks
As a student, it can be easy to get into the habit of making regular trips to the cupboard when stuck inside revising or working on a project.
When boredom hits, the snack cupboard could be your first port of call. Instead, why not try these healthy alternatives to cure your boredom hunger and leave you feeling a little more satisfied.
Frozen berry yoghurt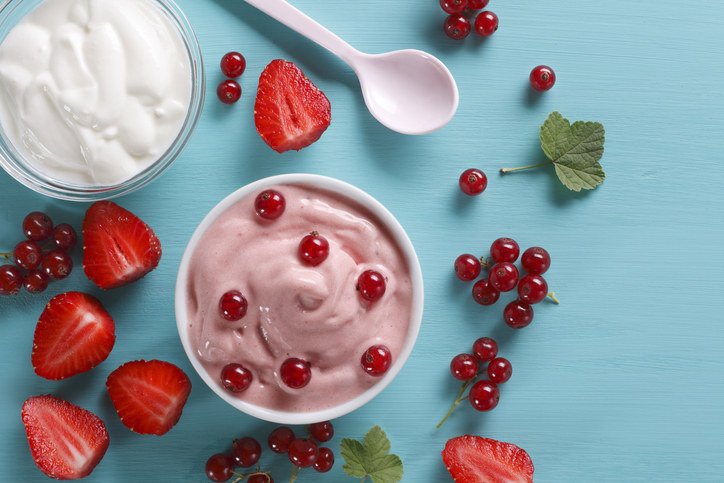 First up, why not try to make a delicious frozen berry yoghurt? This is both incredibly quick and healthy! What more could you ask for? All you need to do is blend 250g of frozen berries, 25g of 0% fat Greek yoghurt and a tbsp of honey until you reach an ice-cream like texture. It doesn't use many ingredients, but it certainly doesn't lack taste! Garnish with a bit of fresh fruit for the ultimate frozen fruit yoghurt!
Melon and crunchy bran pots
Grab yourself a melon medley pack from the supermarket for around a quid and tip it into a pot/bowl. Pour over a couple of tablespoons of fruit & fibre cereal, add some mixed seeds and then top with fat free yoghurt and a drizzle of honey. This is a great snack any time of the day and will stop you reaching for the chocolate drawer.
Egg and asparagus soldiers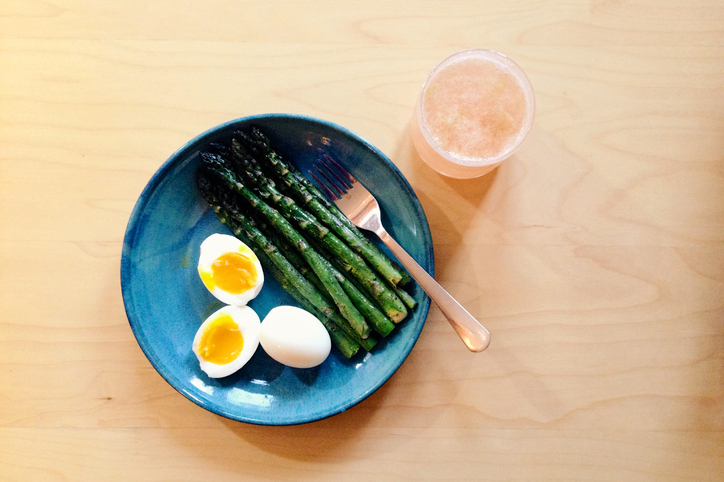 Fancy something savoury? This unique take on the classic egg and soldiers is both nutritious, and a great option for lunchtime. Instead of using buttered toast strips, this recipe uses steamed asparagus spears, which are incredibly tasty dipped in the yolk. Yum! Remember for a perfect soft boiled egg, boil for 4 minutes.
Banana ice cream
Yes that's right, ice cream can be healthy. Cut 4 bananas into chunks and place on a tray, cover well and freeze for an hour. Then all you have to do is whack them in the blender with some milk and aim for a creamy texture for the perfect ice cream! If you've got some sauce in the cupboard, top it with your favourite and maybe add some nuts too? This is the perfect post-dinner snack!
Veggie sticks and homemade hummus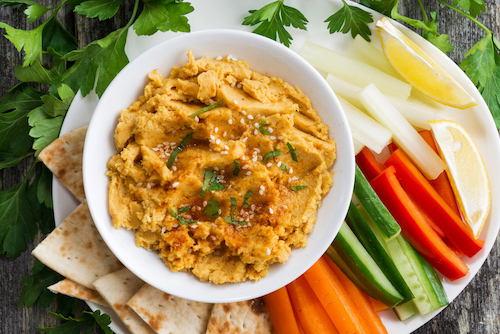 This is a delicious substitute for a packet of crisps and once you've made the hummus you can keep going back for more! Toss some chickpeas in a food processor along with a garlic clove, a roasted red pepper, a tbsp of tahini paste and the juice of half a lemon. Blend it all together until you get a thick purée and stir in some walnuts (halved). Divide the hummus into pots and eat with veggie sticks of your choice. Yes!
Next time you're feeling a bit peckish, swerve the snack cupboard and have a go at making something healthier and more rewarding!
Topics